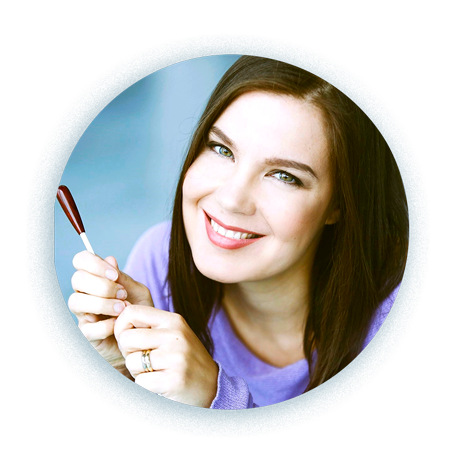 Jutta Seppinen
conductor, mezzosoprano
Conductor and mezzo-soprano Jutta Seppinen has completed two Master's degrees in music (2008 and 2016) at the Sibelius Academy and has gained her diplomas both in singing and in orchestral conducting with distinction. In June 2018 she was chosen as primus master of Music by University of the Arts Helsinki. Seppinen made her conducting debut with the Tampere Philharmonic Orchestra in autumn 2014, and her opera conducting debut the same year at the Kokkola Opera Summer Festival. Since then, she has conducted many orchestras both in Finland and abroad. She has also served as conductor assistant at the Finnish national opera as well as at the Savonlinna Opera Festival. Seppinen is a founder of a new multi art group CHANGEnsemble. CHANGEnsemble tries to find new ways of combining music making with other art forms and it wants in its art to talk about difficult and untold themes.
Before getting launched on her conducting career, Seppinen had already made a name for herself as a choir leader renowned for her innovative repertoire and her break with the traditional concert format. She has collaborated with many choirs, among them the world-famous Thomanerchor Leipzig. Her concerts have taken her to many countries in Europe, the United States and Argentina. Since 2009, she has been artistic director of the Academic Female Voice Choir Lyran. As a singer, mezzo-soprano Jutta Seppinen has focused particularly on the performance of modern repertoire. She has premiered many works composed especially for her and has worked with many composers and ensembles.
Helsingin Juhlamusiikkipalvelu Oy 2022