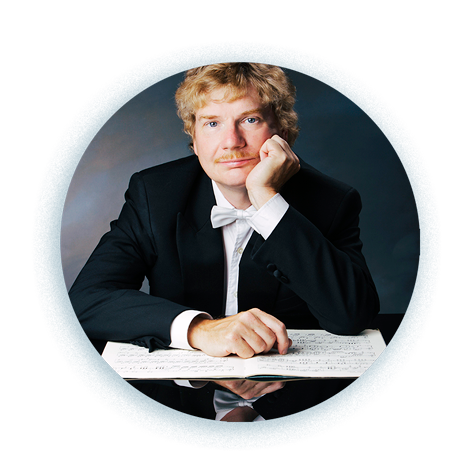 Juhani Lagerspetz studied the piano at the Turku Conservatory from the time he was six, at the Sibelius Academy and the Leningrad Conservatory, and in many masterclasses. He was only 13 when he made his solo debut with an orchestra, playing Shostakovich's second piano concerto with the Finnish Radio Symphony Orchestra.
At home in Finland, Juhani Lagerspetz won the Ilmari Hannikainen Piano Competition in 1975 and shared the first prize and was awarded the special prize of the Finnish Broadcasting Company (Yle) in the Maj Lind Competition in 1976. He has likewise reaped considerable success in competitions abroad, his greatest achievement there being a special prize in the 1982 Tchaikovsky Competition in Moscow. Outside Finland he has appeared in many European countries, Russia, Japan, the United States, South Korea, Chile and Brazil. In spring 1993 he won glowing reviews for a solo recital at the Wigmore Hall in London. He is an active chamber musician and a frequent guest at many music festivals at home and abroad (such as Vienna, Flanders, Mondsee, Kreuth, Kempten, St. Nazaire, Kitakyushu, Delft and Stavanger). He can regularly be heard at the Kuhmo Chamber Music Festival and the Naantali Music Festival in Finland, and the Esbjerg Chamber Music Festival in Denmark.
Juhani Lagerspetz has collaborated with many celebrated conductors, among them Arvid Jansons, Sixten Ehrling, Rudolf Barshai, Paavo Berglund, Esa-Pekka Salonen, Leif Segerstam, Sakari Oramo, Hannu Lintu and John Storgårds. The numerous orchestras with which he has appeared include the English Symphony, the Staatsphilharmonie Rheinland-Pfalz, the Swedish Radio Symphony, the Stockholm Philharmonic, the Danish Radio Symphony, the Sjælland Symphony and the Norwegian Radio Symphony. He is also a frequent soloist with the Finnish orchestras. His partners in chamber music have included Barry Tuckwell, Ida Haendel, Arto Noras and Truls Mørk, his Lied partners Elisabeth Söderström, Stephen Genz, Monica Groop and Camilla Nylund.
Not only has Juhani Lagerspetz performed dozens of piano concertos; he has presented large concert series (such as the great late works by Beethoven, almost all the Brahms piano works and the solo piano works by Ravel). In addition to the staple piano literature his repertoire encompasses a wealth of new music, and he has premiered piano concertos by Erik Bergman, Jouni Kaipainen, Jukka Tiensuu and Paavo Heininen (no. 4). Discs by him have been released on the Virgin Classics (EMI), Warner, Ondine, Melodiya, Naxos, Avie and Alba labels.
Juhani Lagerspetz has twice been awarded five-year state artist grants: in 1989 and 1996, and in 1994 the prize of the Alfred Kordelin Foundation for his merits as a performing artist. He has lectured in the piano at the Sibelius Academy and was Professor of Piano Music at the Sibelius Academy 2009–2014.
Helsingin Juhlamusiikkipalvelu Oy 2022